A warm welcome to
St Giles & St Matthew's Churches
Welcome to St Giles & St Matthew's Churches
​
"Love one another, as I have loved you..."
Hello and welcome to all wanting to find out more about our two churches: St Giles Parish Church in Killamarsh and St Matthew's Parish Church in Renishaw.
Our aim is to be friendly and open places of worship which welcome members of our community of all ages and to play an active role in the life of our villages. We strive to 'Be Christ in Church and Community" as Jesus taught us to "Love one another, as I have loved you."
​​
​
​
​
​
​
​
​
​
With grateful thanks to John & Margaret Hall for the beautiful Easter flower
arrangements and Easter garden in St Giles.
Please click on slideshow to see the full pictures...
​
Read our May Newsletter
​
Our joint response to the ongoing situation in Ukraine
​
He shall judge between the nations, and shall arbitrate for many peoples; they shall beat their swords into ploughshares, and their spears into pruning hooks; nation shall not lift sword against nation, neither shall they learn war any more. Isaiah 2:4 NRSV
from
Killamarsh Methodist Church,
The Parish Church of St Giles, Killamarsh
Renishaw Methodist Church
The Parish Church of St Matthew, Renishaw.
​
Through the power of the television and social media each one of us continues to share in the daily punishing war in Ukraine where millions of people are being displaced and forced into refugee status whilst others remain in their beloved country either fighting to defend their cities or are too old or infirm to move.
What can we do to help this tragic situation?
We feel the best way we can respond is to follow Christian Aid's 3 point plan
​
​
​
​
​
​
​
​
​
​
​
1.To pray—At Killamarsh Methodist Church we welcome all our community to use our garden for quiet reflection and will provide blue and yellow ribbon to tie to our tree as a symbol of our support to the Ukrainian people. St Giles Church will be holding a Day of Prayer on Saturday 19th March between 10am-4pm where different prayer stations will be in situ. Blue and yellow ribbon will be available.
2. To donate—We will provide the opportunity for those who can afford it to donate when using our buildings or attending our community events. Blue and yellow buckets will be available for your cash donations. We will forward your generous donations via Christian Aid as they are part of the DEC so our Govt will match all funds.
3. To petition—Please encourage people to sign the petition to persuade our Government to allow all those fleeing the conflict entry to the UK.
Your prayers, monetary donations and making your voice heard through signing a petition will all make a powerful difference.
Killamarsh Methodist Church makes regular contributions to Assist, the Sheffield charity supporting refugees and asylum seekers. We will liaise with them as to any additional need in the coming weeks. Our four churches will then work collaboratively to collect what is requested.
Please see link to the Christian Aid pledges below
​
https://www.christianaid.org.uk/appeals/emergencies/ukraine-crisis-appeal
​
​
​
​
​
​
​
COVID-19 - Church Update
​
St. Giles and St. Matthew's Churches are open for public worship and for weddings, baptisms and funerals.
​
Anyone wishing to discuss arrangements for services should contact Revd Helen on tel: 0114 2482769 or via email at revshmguest@gmail.com
​​All are most welcome to join our worship.
​
Our church website contains details of how to join others online for prayer, worship, study, and community life (please see our Spirituality Resources page). You can also find prayer resources at www.churchofengland.org.
​
Revd Helen and Revd Michael are also available to receive calls between 9am and 11am weekdays and Saturday mornings, but please feel free to phone us at any time if we can be of any help whatsoever.​
​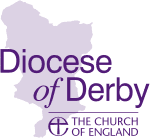 Happy Easter from
St Giles & St Matthew's Churches
He is Risen! Alleluia!
Easter garden
Easter garden
Chris Beach
​
Below are two pictures from St Giles taken after the funeral of our dear friend and lay minister Christine Beach who sadly passed away on 6th July. Revd Helen wrote in August's Newsletter about Chris's life and ministry. She will be greatly missed by everyone.
​
​
​
​
​
​
​
​
​
​
With grateful thanks to John & Margaret Hall for the arrangements and photographs
​
Victorian Font relocated
As you approach the church, you will see a font erected near the memorial window. This font was installed in church in the 1840s by Revd E H Smith, the first Rector of Killamarsh who was Rector 1843-1887, to replace the original Norman font. The Norman font was found by his successor, Revd Francis Metcalfe, being used by a cobbler in Ashley Lane to soak his leather. It was bought back for 30 shillings (£1.50) and erected in the churchyard. It was subsequently re-installed in church in 1944 by Revd John Milner and the Victorian font stored in the church undercroft before being brought back during the incumbency of Revd Roy Bradshaw. In 2018 the Victorian font was removed from the church building during a refurbishment project and in 2021 we received permission to have it erected in the memorial garden adjacent to the memorial window. Tablets inside the memorial window list the names of all those who gave their lives in two World Wars, many of whom would probably have been baptised in the Victorian font. The font is a significant part of the history and heritage of St Giles Church and has been re-erected in memory of all those who were baptised in it for almost 100 years.
The font was installed in its new position by Daynes Monumental Ltd of Killamarsh, who are memorial masons, designing and installing new memorials, as well as refurbishing older ones. We are grateful to Gary Daynes for his generosity in making the arrangements for the installation
​
​
​
​
#Candle Of Hope at
the Rectory
"I pray that God, the source of hope, will fill you completely with joy and peace because you trust in him. Then you will overflow with confident hope through the power of the Holy Spirit." (Romans 15:13)
Daily Prayer
​
Praise be to the name of God for ever and ever;
wisdom and power are his.
He changes times and seasons;
he deposes kings and raises up others.
He gives wisdom to the wise
and knowledge to the discerning
Daniel 2:20-21
Dear Lord Jesus,
As the cost of living crisis looks set to deepen, we pray that the trust we put in our political leaders will be rewarded with help for those who, due to the current situation, find themselves in financial difficulties. May the decisions taken by the government be just and equitable and beneficial to all who are in need.
Lord in your mercy, hear our prayer,
​
Revd Michael
​
Thursday, 26th May 2022
​
​
Father Georges in Madagascar
​
​
​
​
​
​
​
News from Fr Georges and Eveline, Madagascar
​
"Dear Reverend Canon Helen and Fr Michael.
All our friends at St Gile's church Killamarsh
All our friends at St Matthew's church Renishaw.
​
This is a very short note to let you know what is happened in
our country during this last week-end.The tropical cyclone BATSIRAI has crossed Madagascar from the East to the West during the 5th and 6th of February 2022.It was vey wide and very strong...!
It has provoked lots of damages all over the country .It was very severe.
Lots of church buildings ,schools,…rice fields are destroyed. There are 60,000 new displaced people.
Warmest Regards.
Fr Georges and Eveline.
Antananarivo MADAGASCAR"
​
If you wish to make a donation to our appeal for Fr Georges and his community following Cyclone Batsirai, please contact Revd Helen on 0114 2482769 or revshmguest@gmail.com
​
​
​
​
​
​
​
​
​
​
​
St Giles Patronage Scheme Year 9
has been launched. If you are interested in becoming a patron of St Giles Church, please click here for details.
​
Thank you for your help
St Giles Church, Killamarsh, has completed a major project to carry out a programme of repairs and refurbishment to the church building. This has involved renovation and redecoration of the interior, new external drainage and stonework repairs. In addition, new toilet facilities have been installed, which are easily accessible to disabled visitors. The main refurbishment work received financial support from the National Lottery Heritage Fund, without which the project could not have gone ahead. Further financial support was received from the Derby Diocese Raymond Ross Fund towards the cost of the new toilet facilities. Completion of the project means that the church will continue to be a central part of the community in the years ahead.
Messy Church - currently on hold due to Coronavirus Crisis
St Giles Church Hall,
Sheepcote Rd, Killamarsh
Monthly Prayer Meeting - currently on hold
St Matthew's Church, Renishaw
St Giles Church is pleased to announce the launch of our local small business Sponsorship Scheme 2020.
With grateful thanks to

J. & J. Crump & Son Ltd

who have kindly become the first local business to sponsor our Church.
If you are interested in becoming a sponsor please contact Revd Helen on 0114 2482769 or by emailing revshmguest@gmail.com.
Both our churches also have patronage schemes for individuals to enable us to keep each church alive and open within the community for the use and appreciation of everyone. Click below if you are interested in becoming a patron.