"Love one another, as I have loved you..."
Hello and welcome to all wanting to find out more about our two churches: St Giles Parish Church in Killamarsh and St Matthew's Parish Church in Renishaw.
Our aim is to be friendly and open places of worship which welcome members of our community of all ages and to play an active role in the life of our villages. We strive to 'Be Christ in Church and Community" as Jesus taught us to "Love one another, as I have loved you."
​​
​
​
​
​
COVID-19 - Church Opening
​
We are pleased to announce that St Giles and St Matthew's Churches will re-open for Sunday services on
Sunday, 16th August 2020
​
and weekly thereafter.
​
There will be one service at 10.00am on Sundays.
There will not be any other Sunday or weekday services for the time being.
Government guidelines indicate that there should be a maximum of 30 people at St Giles and 20 people at St Matthew's present at any service. To ensure we keep to these guidelines, we ask that anyone who is not a member of our regular congregation and wishes to attend a service should inform the Rector, Revd Canon Helen Guest, beforehand (Tel: 0114 2482769 or revshmguest@gmail.com).
​
All worshippers will be most welcome.
​
Anyone wishing to discuss arrangements for baptisms or marriages in church should contact Revd Helen or Revd Michael (as above).
​
Thank you for your understanding and keep safe.
​
On Saturdays from 4th July 2020 both churches will be open for individual private prayer:
​
St Giles Church - 10am-12 noon
St Matthew's Church - 2pm-4pm
​
Please adhere to the following:
​
Sanitise your hands on entering and leaving the building

Keep 2m apart from other households inside the building at all times

Use your own personal bible / prayer book from home

If you want to light a candle in memory of a loved one, please first allow time for alcohol-based hand sanitiser to completely dry and then light the candle from an existing candle flame. Do not use matches.
​
Our church website contains details of how to join others online for prayer, worship, study, and community life (please see our Spirituality Resources page). You can also find prayer resources at www.churchofengland.org.
If you would like to join our current weekly Sunday service of Holy Communion held using Skype, please contact Revd Helen on either 0114 2482769 or for further details.
Revd Helen and Revd Michael are also available to receive calls between 9am and 11am weekdays and Saturday mornings, but please feel free to phone us at any time if we can be of any help whatsoever.
​
Please see our COVID-19 privacy policy regarding how information about you will be used temporarily by the Joint Parochial Church Council (PCC) of the United Benefice of St Matthew's, Renishaw and St Giles, Killamarsh, Derbyshire during the Covid-19 pandemic crisis so we can put in place a list of clergy, staff and visitors to the church building, as requested by the Government in support of NHS Test and Trace.
​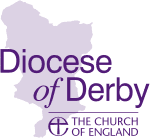 #Candle Of Hope at
the Rectory
"I pray that God, the source of hope, will fill you completely with joy and peace because you trust in him. Then you will overflow with confident hope through the power of the Holy Spirit." (Romans 15:13)
"When anxiety was great within me, your consolation brought me joy."
Palm 94:19
Dear Lord Jesus
As certain lockdown regulations are reintroduced into large areas of the North of England and at the same time this weekend those people who have been shielding are permitted to go out again after months of being in lockdown, we pray that as these new regulations come into place you will be with those who are anxious and confused by the changes. Dear Lord Jesus we pray that you will bring clarity where there is confusion and peace into the hearts and minds of the anxious. Please keep the vulnerable safe and be with us all as we work together to defeat this virus.
Lord in your mercy, hear our prayer.
​
Revd Michael
Prayer for the Day
​
​
​
​
Giving to Church during the Pandemic
​
While our churches are closed we cannot receive all the monetary gifts we usually do, here's how you can help. If you wish to give by cheque please make your cheque payable to St Giles P.C.C. or Renishaw St Matthew's Church and post to Revd Canon Helen Guest, The Rectory, Sheepcote Road, Killamarsh, S21 1DU. Please indicate whether you wish to Gift Aid your donation. Alternatively, you can give by joining the Parish Giving Scheme and giving by Direct Debit by calling the dedicated phoneline on 0333 002 1271 and quoting the following details:
​
Killamarsh St Giles
Diocese of Derby
Parish Reference 120612068
​
Thank you for your help
Pentecost at St Giles & St Matthew's
Thank-you to John & Margaret Hall for this arrangement and photograph
​
31 May is Pentecost, the day when the disciples, inspired by the arrival of the Holy Spirit as wind and flame, began telling the world the good news of Jesus Christ. It is the birthday of the Christian church. Let's keep the flame burning in these difficult times and look forward to meeting together again in our churches.
​
​
Both our Churches are pleased to support the Church on the Bus initiative in Chesterfield. To find out more, read their April Newsletter here.
St Giles Church, Killamarsh, has recently completed a major project to carry out a programme of repairs and refurbishment to the church building. This has involved renovation and redecoration of the interior, new external drainage and stonework repairs. In addition, new toilet facilities have been installed, which are easily accessible to disabled visitors. The main refurbishment work received financial support from the National Lottery Heritage Fund, without which the project could not have gone ahead. Further financial support was received from the Derby Diocese Raymond Ross Fund towards the cost of the new toilet facilities. Completion of the project means that the church will continue to be a central part of the community in the years ahead.
Messy Church - currently on hold due to Coronavirus Crisis
St Giles Church Hall,
Sheepcote Rd, Killamarsh
Monthly Prayer Meeting - currently on hold
St Matthew's Church, Renishaw