"Love one another, as I have loved you..."
Hello and welcome to all wanting to find out more about our two churches: St Giles Parish Church in Killamarsh and St Matthew's Parish Church in Renishaw.
Our aim is to be friendly and open places of worship which welcome members of our community of all ages and to play an active role in the life of our villages. We strive to 'Be Christ in Church and Community" as Jesus taught us to "Love one another, as I have loved you."
​​
​
​
​
​
COVID-19
​
The Church continues to be alive and active, but public worship in our buildings remains suspended in line with Government guidelines.
​
However, on Saturdays from 4th July 2020 both churches will be open for individual private prayer:
​
St Giles Church - 10am-12 noon
St Matthew's Church - 2pm-4pm
​
Please adhere to the following:
​
Sanitise your hands on entering and leaving the building

Keep 2m apart from other households inside the building at all times

Use your own personal bible / prayer book from home

If you want to light a candle in memory of a loved one, please first allow time for alcohol-based hand sanitiser to completely dry and then light the candle from an existing candle flame. Do not use matches.
​
Our church website contains details of how to join others online for prayer, worship, study, and community life (please see our Spirituality Resources page). You can also find prayer resources at www.churchofengland.org.
If you would like to join our weekly Sunday service of Holy Communion held using Skype, please contact Revd Helen on either 0114 2482769 or for further details.
Revd Helen and Revd Michael are also available to receive calls between 9am and 11am weekdays and Saturday mornings, but please feel free to phone us at any time if we can be of any help whatsoever.
​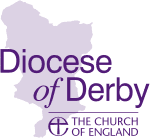 #Candle Of Hope at
the Rectory
"I pray that God, the source of hope, will fill you completely with joy and peace because you trust in him. Then you will overflow with confident hope through the power of the Holy Spirit." (Romans 15:13)
For to this end we toil and struggle, because we have our hope set on the living God, who is the Saviour of all people, especially of those who believe. 1 Timothy 4:10 NRSV
Universal God
We thank you for the sterling work of Father Georges in Madagascar as he and his people are gripped too by the Coronavirus Pandemic. Father Georges offers that 'we are among the vulnerable people both in economic and in social lives. '
Heavenly Lord no one is exempt from this devastating virus and so we pray that the medical and scientific global collaboration will find a vaccine to fight and eradicate this dreadful disease.
Lord in your mercy, hear our prayer.
​
Revd Helen
Prayer for today - Sunday 12th July 2020
Giving to Church during the Pandemic
​
While our churches are closed we cannot receive all the monetary gifts we usually do, here's how you can help. If you wish to give by cheque please make your cheque payable to St Giles P.C.C. or Renishaw St Matthew's Church and post to Revd Canon Helen Guest, The Rectory, Sheepcote Road, Killamarsh, S21 1DU. Please indicate whether you wish to Gift Aid your donation. Alternatively, you can give by joining the Parish Giving Scheme and giving by Direct Debit by calling the dedicated phoneline on 0333 002 1271 and quoting the following details:
​
Killamarsh St Giles
Diocese of Derby
Parish Reference 120612068
​
Thank you for your help
Pentecost at St Giles & St Matthew's
Thank-you to John & Margaret Hall for this arrangement and photograph
​
31 May is Pentecost, the day when the disciples, inspired by the arrival of the Holy Spirit as wind and flame, began telling the world the good news of Jesus Christ. It is the birthday of the Christian church. Let's keep the flame burning in these difficult times and look forward to meeting together again in our churches.
​
We have a virtual Church Noticeboard for St Giles with a 'Thought for the Day' from members of our church family. Click here to take a look. If you would like us to add your Thought for the Day, please email Revd Helen & Revd Michael on revshmguest@gmail.com
Both our Churches are pleased to support the Church on the Bus initiative in Chesterfield. To find out more, read their April Newsletter here.
Mental Health Awareness Week
This week from 18th to 24th May is Mental Health Awareness Week, a subject which is especially important at this challenging time. The theme this year is kindness. There are excellent resources to support mental well-being on the Mental Health Awareness Week website. Our Useful Links page has further mental well-being links to explore.
​
#Kindness Matters
​
​
​
St Giles Church, Killamarsh, has recently completed a major project to carry out a programme of repairs and refurbishment to the church building. This has involved renovation and redecoration of the interior, new external drainage and stonework repairs. In addition, new toilet facilities have been installed, which are easily accessible to disabled visitors. The main refurbishment work received financial support from the National Lottery Heritage Fund, without which the project could not have gone ahead. Further financial support was received from the Derby Diocese Raymond Ross Fund towards the cost of the new toilet facilities. Completion of the project means that the church will continue to be a central part of the community in the years ahead.
Messy Church - currently on hold due to Coronavirus Crisis
St Giles Church Hall,
Sheepcote Rd, Killamarsh
Monthly Prayer Meeting - currently on hold
St Matthew's Church, Renishaw