A warm welcome to
St Giles & St Matthew's Churches
Welcome to St Giles & St Matthew's Churches
​
"Love one another, as I have loved you..."
Hello and welcome to all wanting to find out more about our two churches: St Giles Parish Church in Killamarsh and St Matthew's Parish Church in Renishaw.
Our aim is to be friendly and open places of worship which welcome members of our community of all ages and to play an active role in the life of our villages. We strive to 'Be Christ in Church and Community" as Jesus taught us to "Love one another, as I have loved you."
​​
​
​
​
​
COVID-19 - Church Update
​
​
​
​
​
​
Following the latest Government information regarding the Covid-19 pandemic and after consultation with members of the PCCs of both churches, the decision has been made to reopen St. Giles and St. Matthew's for public worship from 1st April. Those attending services are requested to follow the current rules and restrictions with regard to hand sanitising, social distancing and the wearing of masks.
Government guidelines indicate that there should be a maximum of 30 people at St Giles and 20 people at St Matthew's present at any service. To ensure we keep to these guidelines, we ask that anyone who is not a member of our regular congregation and wishes to attend a service should inform the Rector, Revd Canon Helen Guest, beforehand (Tel 0114 248 2769 or )
​
Both churches will be open for funerals. Anyone wishing to discuss arrangements for funerals should contact Revd Helen (as above).
​​All are most welcome to join our worship.
​
During your visit please adhere to the following:
​
1. Sanitise your hands on entering and leaving the building
​
2. Keep 2m apart from other households inside the building at all times
​
3. If you would like to light a candle, please first allow time for alcohol-based hand sanitiser to completely dry and then light the candle from an existing candle flame. Do not use matches.
​
4. All attending will be asked to fill in a Test and Trace sheet with their contact details which will be stored for 21 days or to 'check in' using the Church QR code displayed.
​
Thank you for your understanding and keep safe.
Our church website contains details of how to join others online for prayer, worship, study, and community life (please see our Spirituality Resources page). You can also find prayer resources at www.churchofengland.org.
​
Revd Helen and Revd Michael are also available to receive calls between 9am and 11am weekdays and Saturday mornings, but please feel free to phone us at any time if we can be of any help whatsoever.
​
Please see our COVID-19 privacy policy regarding how information about you will be used temporarily by the Joint Parochial Church Council (PCC) of the United Benefice of St Matthew's, Renishaw and St Giles, Killamarsh, Derbyshire during the Covid-19 pandemic crisis so we can put in place a list of clergy, staff and visitors to the church building, as requested by the Government in support of NHS Test and Trace.
​
​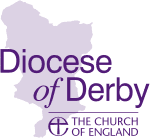 ​
​
​
Read our July Newsletter
and
North East Deanery Newsletter: Inbetween
Pentecost at St Giles - click below to view slideshow
​
​
​
​
​
​
​
​
​
​
With grateful thanks to John & Margaret Hall for the arrangements and photographs
"When the day of Pentecost had come, they were all together in one place. And suddenly from heaven there came a sound like the rush of a violent wind, and it filled the entire house where they were sitting. Divided tongues, as of fire, appeared among them, and a tongue rested on each of them. All of them were filled with the Holy Spirit and began to speak in other languages, as the Spirit gave them ability."
​
(Acts of the Apostles Chapter 2:1-4)
#Candle Of Hope at
the Rectory
"I pray that God, the source of hope, will fill you completely with joy and peace because you trust in him. Then you will overflow with confident hope through the power of the Holy Spirit." (Romans 15:13)
O LORD, you have searched me and known me. You know when I sit down and when I rise up; you discern my thoughts from far away. Psalm 139: 1,2 NRSV
Holy God
We bring before you our lives this day as we continue to live with the Coronavirus as well as celebrating the joys of babies being born into this world, for the many couples who will be getting married and for all who celebrate birthdays and anniversaries. We also hold before you all those who are mourning the loss of a loved one at this time. With all the peaks and troughs of life You remain our constant source of inspiration, hope, comfort and love.
Lord in your mercy, hear our prayer.
​
Revd Helen
Friday 23d July 2021
​
​
Father Georges in Madagascar
​
​
​
​
​
​
​
​
Fr Georges would like to extend his gratitude to those at St Giles C of E Primary School, Killamarsh Junior School and the donors at St Matthew's Church, Renishaw and St Giles Church, Killamarsh who collectively donated £1,100 to the

2020 Harvest Appeal

.
Even though our joint parish Harvest Appeal has finished the needs of Father Georges' ongoing farming initiatives still need our support. To this end we shall continue to collect for him so that financial donations can be sent to him near Christmas time which can contribute to the cost of food for the livestock.
​
Visit our Harvest Appeal page to read the latest update email from Fr Georges and see photos of the farming initiatives supported.
​
If you would like to support

Father Georges' Appeal

please send your donation to Revd H.Guest at The Rectory, Sheepcote Road, Killamarsh S21 1 DU who will ensure that your donation is sent directly to Father Georges.
T

hank you for your generosity and support. Revd Helen,

Rector
​
​
​
​
​
​
​
​
​
​
​
​
​
Giving to Church during the Pandemic
​
Even though our churches are currently worshipping online rather than in the church buildings, there is still the facility to offer your donation by cheque or by the Parish Giving Scheme. If you wish to give by cheque please make your cheque payable to St Giles P.C.C. or Renishaw St Matthew's Church and post to Revd Canon Helen Guest, The Rectory, Sheepcote Road, Killamarsh, S21 1DU. Please indicate whether you wish to Gift Aid your donation. Alternatively, you can give by joining the Parish Giving Scheme and giving by Direct Debit by calling the dedicated phoneline on 0333 002 1271 and quoting the following details:
​
Killamarsh St Giles
Diocese of Derby
Parish Reference 120612068
​
St Giles Patronage Scheme Year 9 has been launched. If you are interested in becoming a patron of St Giles Church, please click here for details.
​
Thank you for your help
St Giles Church, Killamarsh, has completed a major project to carry out a programme of repairs and refurbishment to the church building. This has involved renovation and redecoration of the interior, new external drainage and stonework repairs. In addition, new toilet facilities have been installed, which are easily accessible to disabled visitors. The main refurbishment work received financial support from the National Lottery Heritage Fund, without which the project could not have gone ahead. Further financial support was received from the Derby Diocese Raymond Ross Fund towards the cost of the new toilet facilities. Completion of the project means that the church will continue to be a central part of the community in the years ahead.
Messy Church - currently on hold due to Coronavirus Crisis
St Giles Church Hall,
Sheepcote Rd, Killamarsh
Monthly Prayer Meeting - currently on hold
St Matthew's Church, Renishaw
St Giles Church is pleased to announce the launch of our local small business Sponsorship Scheme 2020.
With grateful thanks to

J. & J. Crump & Son Ltd

who have kindly become the first local business to sponsor our Church.
If you are interested in becoming a sponsor please contact Revd Helen on 0114 2482769 or by emailing .
Both our churches also have patronage schemes for individuals to enable us to keep each church alive and open within the community for the use and appreciation of everyone. Click below if you are interested in becoming a patron.